ABBY JANE SCOTT b 1864 and William Joseph Taylor b 1859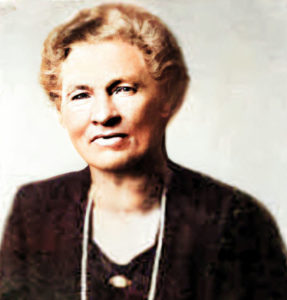 Abby Jane SCOTT was born on 30 Jan 1864 in Provo, Utah, Utah, United States. She died on 27 Feb 1931 in Provo, Utah, Utah, United States. She was buried on 1 Mar 1931 in Provo City Cemetery, Provo, Utah, Utah, United States.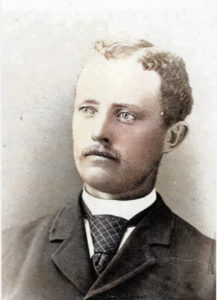 William Joseph TAYLOR Jr. was born on 23 Nov 1859 in Provo, Utah, Utah, United States. He died on 30 Dec 1936 in Provo, Utah, Utah, United States. He was buried on 3 Jan 1937 in Provo City Cemetery, Provo, Utah, Utah, United States. William married Abby Jane SCOTT on 3 Aug 1882 in Salt Lake City, Salt Lake, Utah, United States.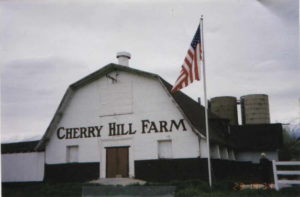 Abby Jane Scott Taylor was a true representative of the womanhood of the Church of Jesus Christ of Latter-day Saints. Born in 1864, she was the eighth of the 11 children of those splendid pioneers, Andrew Hunter and Sarah Ann Roe Scott who came across the plains from Philadelphia in the 1851 company with 133 other saints.
Abby Jane was born at Provo on January 30, 1864, on what was known as the Scott Farm, a vast tract of land planted mostly with various kinds of fruit trees, especially apples. The nursery stock and seeds were brought from Council Bluffs, Iowa, by her father. Her earliest recollections were of the task of assisting with the younger children, and in the harvesting of the immense fruit crop. This also included drying of apples and peaches which were taken to Salt Lake and exchanged for household necessities. Grandmother Roe proved a great benefactress to Salt Lake City where she carried the dried fruit on her back where she was employed at the home of Porter Rockwell, famous Indian scout and interpreter. She brought back tea at a dollar a pound, also sugar and flour. On one of her return trips across Provo Bench she was confronted with the much feared Indian chief "Squash Head". She walked fearlessly on and was not molested.
Much of the recreation of the early days came from the peach cuttings where the neighbors around would gather and assist each other.
Abby's father will always be remembered for having planted the first nursery in this part of the country. An interesting incident is told of her sister, Ann, whom a certain man in the ward wanted for his plural wife. He came one day for a dozen young fruit trees, tying strings on the straight ones he had selected. He went home with the assurance that his trees would be delivered. Father Scott told the boys to dig up the trees with strings on. In the meantime, mischievous Ann, without telling, changed the strings to the most crooked trees which were dug up and delivered.
The first summer the apple trees bore fruit, Grandfather Scott gave each of his daughters who had saved a cup full of apple seeds a grey linen dress of which they were each very proud.
Abby was baptized a member of the Church of Jesus Christ of Latter-day Saints on September 3, 1875, by Elder George Thatcher. The baptism took place in the Main Ditch stream on 500 West Street, just below the Old Pace corner.
At the age of ten years, Abby lost her father in death. In a few notes she wrote of her life, she tells of the dress she wore at her father's funeral. It was strips of home woven cloth which they called waterproof. It was rightly named for when they put it on her she sat down and cried because it was so ugly.
After her father's death, she lived with her sister Ann and brother Frank, assisting with their young, growing families. At the age of 15 she went with her brother, Andrew and others, to do the cooking for them during the construction of the Denver and Rio Grande narrow gauge line from Salt Lake City up through Parleys Canyon to Park City, on up to Coalville and Wanship. After the completion of that line, her brother Andrew got the contract to construct another railroad line south through Sevier County. She went along on this to help with cooking and the young family.
At the age of 17 she went to work for Zina Young Williams, daughter of Brigham Young who had come to Provo to teach Domestic Science in the Brigham Young Academy, and here she became intimately acquainted with Aunt Percinda Kimball, wife of Heber C. Kimball. It was at the Kimball home in Salt Lake where she was a guest at the time of her marriage to William Joseph Taylor on August 3, 1882, in the Endowment House, the ceremony being performed by Elder Daniel H Wells.
.Three years after her marriage, she and her husband, with a five week-old baby, went up to the Charcoal Coal Kiln in Spanish Fork Canyon with a number of her brothers and their families. They lived there until after the birth of their third child, Scott Andrew, when they returned to Provo. Her husband, Joseph had received a call for a mission to the Southern States. With three small children upon her hands, her father dead, her husband's mother a widow, Abby wondered how it could be accomplished, but with faith and her indomitable courage, she went bravely to the tasks which confronted her. At the farewell social, which was held before father's departure, James H. Loveless, who was Bishop at that time, promised father that he would return home to find his family all well and strong.
Shortly after his departure, the chills and fever broke out among many of the young children. Scott, then 15 months old, contracted this disease and fell away to almost skin and bones. All summer they carefully nursed him and with the efficient help of Aunt Teenie Sorensen, who came as a friend in need, he recovered. The following January, Joseph Hyrum, the fourth child was born. Almost before mother had regained her strength, her eldest son, William Weldon, came down with typhoid fever. She thought surely Satan and all his hosts were seeking to thwart the promise of Bishop Loveless. For weeks it seemed an impossibility that William would recover. As they had not the modern means of combating this dreaded disease at the time, his recovery was problematical. After eight weeks she almost gave up in despair when Abram Halliday came to the house to administer to the sick child. On his way home he met Bishop Loveless who inquired if there was any change. Brother Halliday said, "No, it is impossible for the child to linger much longer." Bishop Lovelace, being a man of great faith, replied, "Come back with me. We will administer to that boy and he will live. I promised Joseph that he would come home and find his family well and strong." They went back and laid their hands upon the child and rebuked the hand of the destroyer. William immediately began to mend and was soon well and strong. It was indeed a testimony to the family of the goodness of the Lord.
Other clouds soon came to darken their lives. Abby Jane became very ill with erysipelas, which necessitated a lot of careful nursing. She partly regained her health when the newspapers came out with the big headlines – "Mormon Elders Strung Up by the Thumbs". It gave the name of Elder Taylor as one of the victims which later proved to be erroneous. Elders Parry and Gibbs were murdered and a number of the other Elders were tarred and feathered. This was the incident where B.H. Roberts disguised himself as a tramp, went by night and secured the bodies of the murdered missionaries to return them to their families in Utah.
Many other hardships were encountered by Abby before the return of her husband. Before the advent of coal their only fuel was wood, of which she chopped so much that her wedding ring was worn entirely through on the back. All summer she would take her four children early in the morning and help her mother's family by harvesting the fruit crop upon the farm.
She related that upon one occasion that she was almost without groceries of any kind in the house when a knock came at the door. She opened it and there stood Sister Ellen Halliday with a huge basket of food and groceries, the very things she needed most. How thankful she was! It seemed the Lord proved a father to the fatherless. Time went on and Joseph returned from his mission and fortunes turned better.
After Joseph returned home she was called to labor with Sister Elizabeth Brown as a Relief Society Teacher, her mother being the President. Grandmother Scott served in this capacity for 26 years. Abby and Joseph's family gradually increased until the year 1904 when it was found that some sort of employment should be found for the six sons. The sturdy couple realized that a farm was by far the best plan. In February of that year they moved from their home in Provo to the Shadrack Holdaway Farm in Vineyard. A year or two later they moved to the George C. Scott farm in Lakeview where the possibilities of development seemed better.
From this home in Lakeview she sent two sons upon foreign missions. The first, Andrew Scott was called to labor in the Australian Mission, departing in 1909. Upon his return he had made a complete circuit of the world. A few months later another son, William Weldon was called to the same mission. In 1912 he left his wife and two small children to go unto the nations of the earth to proclaim the Gospel message. In the year 1914, Golden was called to the Northeastern States Mission where he spent two years in the state of Ohio.
The family home had become a dairy farm, and because of the huge orchard of cherry trees stretching to the south, it was called "Cherry Hill Dairy".
Saturday, October 18, 1914, is a date which will always remain in the memory of those who sat around the big friendly table on that fateful night. Golden had dressed prior to going out for the evening; some of the others were still out in the milk house, while the rest of the family were enjoying their evening meal. They kept hearing odd noises coming from the west part of the house. At last, Joseph opened the door to be met with flames which had already consumed a huge portion of the house. The noises they had heard were the bricks falling from the chimney. Golden jumped on a horse and started north shouting, "Fire!" One of the other boys pedaled on his bicycle to the south, arousing those along the road. Upon the sand hill to the east, Lewis Olsen had seen the flames and he and a group came to help. All those men formed a bucket brigade to put out the fire. The men lifted the old coal range out with pumpkin pies still baking. The piano was moved with the bric-a-brac on the top remaining intact. Very little was left, but immediately the family began to salvage what they could from the fire.
For a number of years Abby's health had been very poor, and it was decided to move to a smaller place where the world would not be quite so heavy and responsibilities so great. Consequently they acquired the Hans J. Zobell place.
At the outbreak of World War I in 1917, Abby was made supervisor of the Red Cross work in Lakeview Ward. In May of that year, her son Frank enlisted and was sent to France and spent time in Germany after the war. Abby said that each piece of clothing she made for the Red Cross she made especially for him.
Then came the terrible flu epidemic of 1918-19 and the strain of seeing so many of her kinsmen stricken proved too much. She was advised by her physician to go to California where she, Joseph, Della and Ruby spent the winter of 1918, returning in April of 1919. She was an expert swimmer and enjoyed the ocean at Long Beach very much.
The summer of 1928 she and Joseph had a very pleasant trip to Canada, visiting with their son Frank and his family. But everything that was done for her did nothing toward helping her regain her health. Much to her sorrow and discomfort she was unable to perform her household tasks, and after many years of untold suffering, she departed this life on February 27, 1931, leaving her husband and 11 children. She was 68 years and two months old. She had 46 grandchildren, and a wide circle of relatives and friends who mourned her loss.
Those who knew Abby Jane Scott Taylor before her illness will remember the vitality she possessed. They will remember the pride she took in her grandchildren. Many times a week she "hitched up" the horse and buggy and drove into town, even in bad weather. She was independent and unafraid. Some will remember the days spent with her at the old Spring Dell in Provo Canyon where she took a canvas topped board cabin each summer. It was a privilege of her granddaughters to stay with her when it was their turn.
Later she took cabins at Vivian Park. She liked to hike and all the trails and waterfalls above Spring Dell to the south were familiar to her. Grandchildren coming to her home were always sure to find plenty of things to do to keep them busy. She kept stacks of magazines containing "Dolly Dingle" paper dolls for the little girls to cut out, and some will remember the huge boxes of beads she kept in the roll top desk for the girls to thread. They loved to stay with her for she always had tales to tell about the early days of Utah valley. Her grandchildren will also remember the abalone shell she always kept on her dresser and the sea shell which produced the roaring of the ocean.
This biography was taken from "Joe and Abby, a Biographical History of the William Joseph Taylor, Junior Family" compiled by Maxine Taylor Bleak Hill and Eleanor Olson Pratt, published in 1984 by the family organization.