DELLA SCOTT TAYLOR b 1899 and James Christian Jensen b 1893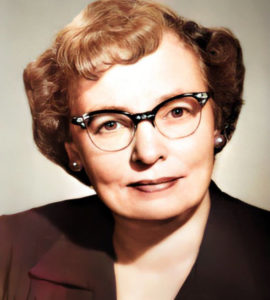 Della Scott TAYLOR was born on 8 Nov 1899 in Provo, Utah, Utah, United States. She died on 22 Apr 1991 in Provo, Utah, Utah, United States. She was buried on 27 Apr 1991 in Provo City Cemetery, Provo, Utah, Utah, United States.
She married Lloyd Bunnell Williams born 24 Apr 1899 in Provo, Utah, Utah. The marriage was terminated in Jan 1926.
Children from the Williams marriage:
Edith Williams
Don L. Williams
Della married James Christian JENSEN, son of Christen JENSEN and Ane Margrethe JENSEN, on 7 Dec 1927 in Salt Lake City, Salt Lake, Utah, United States. James was born on 7 Jan 1893 in Provo, Utah, Utah, United States. He died on 23 May 1966 in Salt Lake City, Salt Lake, Utah, United States. He was buried on 26 May 1966 in Provo City Cemetery, Provo, Utah, Utah, United States.
Children from the Jensen marriage:
Weston Taylor Jensen
David Joseph Jensen
Marian Faye Jensen
J. Mahlon Jensen
Lucille Joy Jensen
Sharon Kay Jensen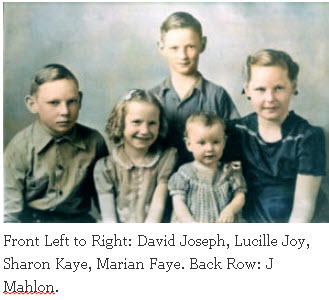 I joined six brothers and two sisters on November 8, 1899.  I am the ninth of seven brothers and three sisters.  My Father William Joseph Taylor, the son of an English LDS convert and pioneer, worked at Provo City sexton other various city duties during his life.  My Mother Abby Jane Scott was a daughter of Andrew hunter Scott.  I was born in our home in Provo, Utah on the corner of sixth west and first south.
I was baptized in the Provo tabernacle font by Nelson W. Tifany (or Tiffany on) on April 26, 1908 and confirmed by my father May 3, 1908 I can remember anything else about this.
I start of school in Lakeview in 1907.Annie Nuttall was my first teacher. The school was just south of where the Lakeview Chapel now stands and was located on the old Reese farm.   This was a small school house with three or four rooms. From first grade to eighth grade was taught there. I went through all the grades there and then went to Brigham Young high schools for two years. That was the only high school in Provo at that time.  I stayed with my sister Mary in the winter.  In the summer, I would live at home I would live home and walk down and catch the little yellow cable care that came as far as the river bottoms.  Another time I roomed with my future sister-in-law LaPreal Reese in a in a one room apartment.  I would go home on weekends to gather up food for the next week.
World war one was going on and of course the men were off to war so a Provo girl's band was organized to play at parades, programs, etc, and I learned to play an E-flat saxophone while I was in this band. My sister Ruby learned to play also. Our band Director was Professor Robert Sauer, a BYU band director.
I receive my patriarchal blessing from Hyrum Eastman, the church patriarch, on June 13 1920.  I was 20 years old and it was just before I was married.  At that time we had to travel to Salt Lake City to get our blessings.  We would ride the Bamberger "Inter-Urban Line" train.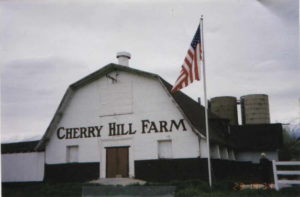 These are some of the things that I remember about my childhood; I remember going to visit my Grandmother Scott with my mother before we moved from Provo.  She would put me in the chair seat of her bicycle, which wasn't very often, so it was a real treat to me. I played on the stairs at grandma's house.  When I was four we moved to vineyard Utah (1904.)  In 1906 my father saw the need to have something for his boys to do so we bought Cherry Hill dairy farm.  After we had moved to Lakeview we would go with my mother to Provo to shop. It would be an all day trip and the horse and buggy.  Sometimes the roads were bad. We stop to see Aunt Teenie Sorenson on the way home and she would fix us a snack before we started for home.  She took in washing and would rest while visiting us.  I remember a boiler on the stove and two tubs on chairs and the scrubbing board and mounds of white, white cloths.
My mother made nine loaves of bread and a big pan of biscuits (the same pan she would make the nine loaves in) every other day.
I remember when we would all get together as a family on the front lawns of visiting in the evening.
In 1914 when I was 14, we had a fire at the Cherry Hill farmhouse.  It was a Saturday night, and the boys took their bathes out in the milk house. . My brother golden had gone to his room for clean clothes.  We think that possibly a match head had dropped in the drawer at that time.  All 13 of us were at supper table.  Mary and Asael were with us at that time. When we knew there was a fire, I picked up the piano stool and my new dress that Mrs. Fleming the Provo dressmaker had made for me I had just gotten over the whooping cough and the dress was a present to me from my mother because of my recovery.  I had the whooping cough as a baby and then again when I was 14. I gave it to all my nieces and nephews.  They didn't think that I could have it after I was exposed to a girl on a mutual trip. I was sick all summer.
I was married in 1920 to Lloyd B. Williams of Lakeview. That marriage was terminated in January 1926.  From that union, two beautiful children were born.  Edith was born at home in Lakeview on August 16, 1921.  Dr. Hughes from Spanish Fork came in for the delivery.  Don L. l was born June 18, 1925 in his grandma Williams home in Provo.  Dr. Garn Clark delivered him. After that marriage the children and I lived in Provo, in an apartment above the Cherry Hill dairy office The dairy office was located on fourth west off center  south.  I would work in the office during the day and get up early in the morning while the children were still sleeping about 4 A.M. to do the bookwork.
August 1927, I met a tall Danish man at a dance at the Geneva resort.  He was James Christian Jensen from Provo.  Our courtship led to marriage in the Salt Lake City temple on December 7, 1927.  He brought to the family Donna who was four at the time.  Her mother was Lydia Bird Jensen.  With our family of three children we started our live in a home at sixth west and fifth north in Provo. Jim was in stable sergeant for the National Guard at that time. He also had heard of purebred jersey cows out to pasture in west Springville.  Our first child was a boy Weston Taylor Jensen, born on November 20, 1928.
It became necessary for us to find a place for the cows so we traded our home for a farm in Lakeview in 1929 and moved our cows on the farm and started a dairy. This was located about two blocks north of the Lakeview chapel.  When the depression hit the National Guard changed from cavalry to motorized, this puts Jim out on a job.  By 1931 we had lost our home and farm.  The bank took the cows which were mortgaged for feed and Smoot brothers in Bountiful l bought our cows.
We then moved back to Provo on the corner of sixth west and first north.  There David Joseph was born on May 10 1931.A doctors came to the home for the delivery.  All of the other children were born in Crane maternity hospital in Provo.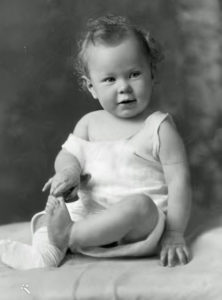 We moved to a house on third and Oregon first used in 1932.  The children went to a Parker school.  While living there our darling little Weston was drowned in the irrigation ditch on second west.  This ditch ran through town. It was a small, but swift ditch. Weston was dressed heavy because he had been sick with a cold.  He was going to meet his father who was on his way home for lunch.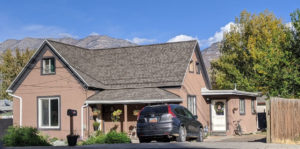 We moved to the Glade home in 1933 which is still located at Fourth North on t he East side of Geneva road. While living there, Marion Faye was born August 22, 1933. J. Marlon was born on January 27, 1935 (in June, 1968 he died of melanoma in Arizona). Lucille Joy was born August 11, 1936 and Sharon Kay was born January 15, 1942.
The depression was the roughest time of our married life. We had a nice Buick which "Jimmy" had given to me as a wedding present. We had to put it up on blocks since we couldn't afford to drive it. After the depression was over and Jim was back to work we sold it to a neighbor boy for $40.00. We raised a lot of food at that time. We had a cow and some pigs. Jim made sure that we never went hungry, and that we always had lights. The older kids will remember me turning over the stove lids to blacken their shoes to go to Sunday school. We got by with what clothing we had. I mad long legged underpants from garment sleeves and legs, and "garter waists" from flower sack, which were made of cotton at the time. I used a treadle sewing machine.
After Jim as layer off from the National Guard, there was no work available, so he worked wit with the WPA and all of the time with the CCC (a government program) from 1932 to 1935. In 1936 he secured a job with Utah Power and light helping build the "Hale Station." He then work there as a fireman and turbin operator for twenty-one years. He retired from there.
We rented the Glade home for twenty years; all of that time trying to buy it, but Mrs. Glade wouldn't sell. Jim had done a lot of land improving there. Clearing trees out so we could plant row crops (five acres worth). We had eighteen acres, a lot of which was river ground.
In 1954 a dream came true when were able to move into our own home at 335 North Geneva, just across from the Glade home and along the North Provo River bank. We had bought the land many years before, and had it excavated for a home ten years before we started building. Because we were so fearful about going into debt we hadn't built the house.
The Glade home was not modern. We only had an outdoor toilet (in that day with a Montgomery Ward Catalogue inside. We did have hot water in the house when the city water came out around 1945 or 1950.
The inconveniences of the Glade home prompted us to get our own home built. We started building about October 1953 and moved in April 1954. We had a lot of help from David, Andy, Austin and his men. My new house was like heaven. It was so much roomier. It had a barn, and a place for some cows and pigs. The only unfortunate thing was that now much of my work was over. Joy and Sharon were the only ones left at home. It made a wonderful place for our family to come back with their children. I kept a beautiful flower and vegetable garden. We had terraced the river bank with railroad ties, and I took pride in keeping them looking nice.
In 1975 I sold our home because it was becoming too much for me to take care of alone. I am renting a home on the South side of the Provo River at 249 norths Geneva.
Jim died of Leukemia on May 23, 1966 at the Veteran's hospital in Salt Lake City.
When I was fourteen I started teaching the Kindergarten class in Sunday school, and we a member of the war choir at the time. I hold two five-year service awards for being a primary teacher. I was a guide patrol leader at the time Scouting program was instituted into the primary. I served as counselor in two Relief Society presidencies, and also to the MIA program. I was a Relief Society President from 1958 70 1960 in the Lakeview Ward. I served on the Stake Sunday School Board. I was always a choir member, also a Relief Society magazine representative and for as long as I can remember a visiting teach in the Relief Society.
I have several interests. To name a few: a wonderful family and husband. At this time (June 1982) I have 31 grandchildren. 44 great-grandchildren and 7 great-great-grandchildren.
I have enjoyed group singing all of my life. I am a charter member of the Melodian Chorus, and sang with them for 16 years. This chorus was under the direction of Professors Florence and Franklin Madsen. I also sang in the Salt Lake City Tabernacle for General Conference with the Relief Society Singing Mothers. I enjoy reading, and attended a book class in the Provo Senior Citizen's Center. I also took organ lessons there. Some of my hobbies besides are embroide3ry, quilting, and my "Four B's.": Books, Babies, Nice Blankets, and Baking. I like to cook all kinds of food, as well as garden and grow flowers. At the present time I keep a garden. When the weather permits I walk every day to keep in shape. For the past three years, I have made it a habit to go to the temple on a weekly basis doing two endowments for the dead each time. I have been to all of the temples in the US and Canada.
I am a charter member of the Lakeview Camp of the Daughters of the Utah Pioneers. I have served as a captain in the DUP, and have been the chorister for the past 20 years.
I have done some touring in my retirement. In 1965I went to the Words fair in New York City, and the Palmyra Pageant. Around 1968 I went on the North-West U.S. and Canada tour with the WWI Veterans. About 1970 I went to Mexico, and then the Caribbean Islands a few years later. In 1975 I traveled with a BYU tour to Israel, and a few years after that, I went to Hawaii. In 1981 I went to Southern California, and other interesting points along the way.
Note: Della had kept some of this history in her Book of Remembrance, but in June 1982, she told all that she could remember to complete that history to her grand-daughter, JoanE B. Christiansen, who compiled the information.
Grandma Jensen's House by the River
Written by Terry Plescia
As I think back about Grandma's house, I remember going there for Sunday dinner. As we drove down the unpaved driveway, the garden was on the right, as we rounded the bend in the driveway the barn was on the left.  The barn is where you likely find Grandpa.
We always entered the house through the back door into the utility room. This had a toy cabinet, rocking horse, washer and dryer, ironing board in a cubby, and Grandma's sewing machine. The house was large. White on the outside, cool tones inside. My Mother told me she remembered the house being built by Grandma and Grandpa. She was very grateful to be able to live in such a nice comfortable home.
I remember rarely seeing Grandma without an apron on.  She was always preparing food for her family. The house felt cool and calm. When you entered the kitchen there were smells of good food, and Grandma there to greet you. The kitchen was large, to accommodate her family. There was a dome shaped hole in the wall where the phone sat. A large table for her family to sit.
There was a large yard with a crab apple tree in front, a cherry tree in the back. I really loved those cherries. I remember Grandma saying we needed to get those cherries picked before the birds ate them all.
A large side lawn for the kids to play. The toy cabinet had a cloth tunnel that you could take outside to crawl through and roll around in.
I remember Grandma's was always a good, safe place to go and enjoy good food and family.
I was heartbroken when Grandma moved, and the house was torn down. Such times and memories in that home.